FUND RAISING for RESCUES –– You are a business that has to make money in order to help animals.  Here's a plan that PAYS you! Having GREEN products that people need and use everyday and buy somewhere, for their money! You are very special people to put yourself out there and participate in life, in order to provide for rescues. Donations are constant work to get.  Here's a way to get you and your Donators increasing your income while they get what they need for their money that they are buying now from somewhere else. Just switch brands. By buying from a manufacturer that you are the one they are attached to for pay purposes.  Everyone Participating TOGETHER. We can Band Together for everyone's mutual benefit. Supporting each other. Double WIN!
Dear Rescue Person,
I don't remember who all rescues and who doesn't here but likely most of you have a rescued animal in your care as part of your family.
Thank you for your interest in looking into this with me further.
Please read the whole thing…In my heart I believe this is something you will want to be a part of.   Like the movie, Field of Dreams. Build the Field and they will come.
I am on a MISSION that does include your MISSION. 
I am pouring my heart out here. All the clarity is below. I want to see if we can be one, on the same page UNIFIED in getting money for our rescues and being UNIFIED in our rescue efforts as a team.
This is a bit long….  (but I guarantee it's worth the read)
But it's my one shot to share this "VISION" with you.  I'm not asking you to do anything you don't already do.
Treating animals with fairness, dignity and respect.  That is our hearts desire for all animals.  Love, family, shelter, food.
"The greatness of a nation and its moral progress can be judged by how they treat their animals." Gandhi
Unifying everyone with the common goal to make sure there is always someone that can be reached and respond quickly when the need arises. Wild or Domestic.
Who ya gonna call? (not the Ghost Busters) 
That's the big heart and stomach wrenching question facing everyone when a need arises.  And having to say, "I just don't have a vacancy… and I don't know who to call."
We want that call to be to OurCPR.org
The web pages are what I started on way back when…lol….and no changes or improvements have been made.
Also I started out hoping for "donations". Which is the slow, no go way to get this going.  The only way this works for all, is if all of us with a common goal Unite and participate.
Unified Participation. 
What is OurCpr.org's purpose?
One Organization that links and unifies every individual, every animal rights organization, into one place to Contact so anyone can get help for an animal in need quickly at any time and anywhere.
                                                               Tuffy, Teddy, Travis (brothers)
One Organization that is in every community … linked as ONE.
One Organization that provides a much bigger VOICE when needed. One Organization that unifies all and leaves no individual alone in the endeavor of helping animals.
At no financial cost to any of us. 
Rather we can all be enriched by banding together.
One Organization Center in every community, that provides "Free Classes" teaching/educating the youth and all interested ages, everything about animals and how to provide for them and communicate with them.
Helping all to understand them, appreciate them, protect them, respect them, leading to less abuse and neglect of them.
A loving home for every animal.
More qualified Service Animals available. The topics for "Classes" is unlimited.
I want to give away collars with ID and contact info and microchip and other giveaways that will enhance pet ownership for the youth. Spay and Neuter programs.
Are you beginning to get a little excited and
see the potential here with me?
Are you standing on your left ear so excited, like Melony here?
One Organization providing a platform for all who want to "teach" the youth about everything that animals are, what they have to say to us, how they say it if we know how to listen, how to administer health and healing and love.
We've all been focused on doing what we can on an individual basis,like little Islands struggling for courage, strength, money and participation of others, when what we need is a unification of people and efforts in all communities all across the country.
At least this is what I have longed for in my rescue efforts.
People as a whole have the tendency to sit back and "wait and see" if "you"  succeed before we decide to participate syndrome. Or, I'm just too tired and to stretched now to help you with your thing.
 I am turning 60 this year and know that I have a limited number of years now to get this launched and functioning to making a humongous affect on "humanity through animals".
My belief is that we as human beings can be better but only through providing better for animals and learning from them what they have to teach us as Humanity.
They are More Fair, More Forgiving, More Thoughtful, More Loyal….the list  
is long.
What virtures do you attribute to animals that you have experienced?
Virtue is moral excellence. A virtue is a positive trait or quality deemed to be morally good and thus is valued as a foundation of principle and good moral being.                                                                           Bo (rescued Paint Stallion)
My belief is that UNIFIED we can be more accessible and provide EDUCATION to all interested. Therefore opening up minds and hearts and getting more active volunteer participation from even those not able to have a pet or the opportunity to be exposed to a domestic or wild animal in a teaching environment. I can see
LOVE and ENTHUSIASM and INSPIRATION on the Horizon with this One Unifying Organization.
Can you see that with me, or do you think this is too lofty a vision for the  
U.S.?
It's not something that can be accomplished by one.  The more participants the more energetic, successful, penetrating, enriching and fun it will be.  I know there are many out there with more time and more money, more caring and giving and knowledge all looking for ways to give of themselves to animals. They just need a HOW and WHERE TO and WITH WHO because we are not little Islands….
As I'm writing and talking about this again out loud, I get really excited as I'm really passionate about animals and their plight at the hands of humanity in general, and then I get really scared that no one will help me do this….because you are already doing all you can time and money wise…etc…
So what does your involvement entail you ask?  How could I be of any
help alone?
We all need the energy of other's to help refill our batteries, other wise we do just run down. We are not Islands.
If you are on board and tired of reading you can respond to me at any point, or keep reading.                                                                              Tuffy and Teddy
Click Here Now To Email Me For $1 Membership Before The March 31st!
It's ok if you miss the $1 deadline. It's only $29 admin fee to open your Memership shopping account, which is what we paid.
Everyone benefits and especially our animals we try to do our best for benefit. I don't know about you, but I don't have a barn, I'd love to have one for my horses.  Expensive to build.
I have a 1959 tractor that isn't running again.  Needs a new starter for $300 that I don't have extra.
I'd prefer one that doesn't need constant repairs.  Fix one thing and another fails. I'd love a 4X4 one, with all the attachments I need and paid for in cash (no payments).
Our mini (Bandit) we rescued several years ago passed away at 27. I really miss him, so fun.  I'd love to have another or two. His shelter and run is empty.
But I'm down to 9 horses now along with 2 dogs and 16 cats, and need to just keep up with them with the money I have.
The amount I can count on seems to be getting smaller.  We all know what the hit on the economy has done to the horse market and supporting products as a result.
I have used the income from being the first person on the "web" in 1994 with exceptional healthy nutritionals for horses, dogs and cats, through my website Myfineequine.com.
My income is 1/3 of what it was prior to 2008. Not helping me grow in my ability to help and rescue.  I'm guessing your "donations" are down too.
Now on to how WE all can get "money" to move ourselves and this Organization forward regardless of National Economic conditions.
With your help,and with earnings through using our dollars to support a worthy company who pays us in "revenue sharing",  it will give me the dollars I need to move this forward.
And will give you dollars you need as well. 
We all VOTE with how we spend our $1's as to who gets our support. I believe once OurCpr.org is out there and we are all using it in our unified efforts at protecting and providing love and homes to animals, the big Donators (Philanthropists) out there will come forward and donate of their own free will without being asked to do so.
Asking for donations is like asking for one of the "Sharks" Angel Investors to invest in something that doesn't have any sales record yet. Isn't a Business yet, beyond Hobby Status. Futile. 
I personally don't have any donators.  Just my hay grower for 20 years who continues to undercharge me.  And I feel guilty as in his mind he is "loosing money" he could get on those bales.  He is in business to earn his family's living.     Cimmarron (Quarab)
HOW TO MAKE MONEY EVERY MONTH without having to do another fund raiser. 
When you do fund raiser's how many candles, or wall decor or tupperware or kitchen ware, etc. can your friends and supporters buy?  They would love to keep helping you but they follow your lead.  What if you introduce them to products we all have to buy but this way you and they are certain these are always GREEN SAFE Toxin Free Health Promoting, can trust what is on the label is in the product kinda products?  Daily use products that are purchased every month by all of us. That way you develop a monthly income and they get what they need and feel good about being able to help you help animals every month without digging into their pockets for extra stuff they likely don't need.
If you do have "donators" give them this same proposal.  They get what they need and they will know how they are helping you get dollars you need.  You will be helping them too while they are helping you. 
What kind of products you ask?  My favorites so far, ACCESS BAR (130 calories tastes like a delicate dessert) it's a workout bar that lasts for 2 hours helping your body turn body fat in to fuel, great for horsey chores, and when we are done, we are still not hungry for dinner yet!  They have protein bars too and a Crave Blocker bar.
PEAK PERFORMANCE supplements, we are over 60 so use the Longevity Formula's. We noticed by morning 7 that we had not been getting what we needed or what we were taking was not effective, wow the new energy level and reduced stiffness, I could finally bend my middle finger and my other's tightly into my right palm!  
We totally love the ECOSENSE home care products, dishwashing, glass cleaner, Disinfectant, Bathroom Cleaner, Stain Remover, 6X laundry detergent, fabric softner, etc.  We love the tooth polish and Mouth Rinse.  We love the Renew Body Wash.  We love the Sei Bella Hair care, the ProFlex20 Protein Shakes for breakfast with the FIBERWIZE both peach and orange flavors. We love the ProCare Pet Shampoo and treats too.  
Renew Intensive Skin Therapy Lotion is by my sink. Affina Facial Cleanser + Toner, Body Satin Foot Lotion and Hand Creme and Sun Shades Lip Balm, Mineral Sunscreen and After Sun Hydrogel E.  I love the hot iron Prep Spray, there's both deoderant and antipersperant/deoderant.  Sei Bella skin care and hair care and cosmetics.  So much more!  
ALL SAFE, TOXIN FREE, GREEN MADE IN AMERICA by AMERICAN WORKERS.  
I love that I'm supporting an American Manufacturer that employes American Workers so much of the things I need to use and love using daily. Buy American Made has a whole new meaning for me, it's daily not annually at Christmas.  And they have great gift paks and specials all the time. And how about Unforgettables Dark Chocolate Bars – This rich, decadent, 66% cacao dark chocolate bar supports memory, concentration, and recall with brain-beneficial plant-based omega-3s and phosphatidylserine.* only $1.50/bar! 
Should you in your "first" 30 days, get 10 customers (we are all customers) you earn a $600 pay check.
OR get 20 customers and you earn $1900 pay check.
OR 25 new customers and earn $3550 pay check. 
95 to 98% Customer Retention that buys every month because they love the products and TRUST the manufacturer. They have been GREEN for the last 29 years.
How many other rescuer's and donators do you know that may want to get on board with you?
Does any of those pay check amounts interest you? 
CLICK HERE see the shopping list to see if there's enough there for you.
This is REAL, not a pipe dream. They pay! It requires participants is all.
I am asking for 25 to 30 of you to participate with me now.  March 31st the $1 (saves $28) to open a Member Shopping Account, expires.
After that it's $29 which is what we paid 1 Time Membership fee and $12 annual maintenance fee (less than Costco).  You will have the rest of March and all of April to offer the same $1 to your people if you take advantage now.
We are all only as effective as the time and money we each have to spend on these animals. 
What if you were able to "buy back your time" and have more funds to spend? How would that make you feel?  How much joy and new inspiration to do more would that give you?
Princess
I personally won't go down to the local humane society or kill pen because my heart bleeds too much and I would want to rescue every one of them and can't. I just can't bear it. And I commend all who do.  Their efforts are necessary.
I don't buy an extra bag of dog and cat food to give them because I can't afford to beyond feeding the ones that I have and on top of that I don't want to buy "cheap" unhealthy food for them, that causes illness and allergies, because I can't bring myself to do that.  I would have to give them the healthiest food I could find so they can heal and feel better.
My question is to you, "How Would you Do That?", if you don't have the extra funds?
The importance of Healthy Food – Allergies-Toxins hiding in Pet Food Ingredients, I wrote an article in my Blog that can be accessed from my MFE Newsletters. See the link at the bottom of this newsletter.
There is so much (is an understatement) that needs to be done..and all of us have to turn our eyes the other way, and live with the fact that our "hearts" aren't able to turn away. I hear all this from many that I talk with.
I'm trying to make it real here….as real as it is in my heart as I know it is real in many of your hearts. 
                     Dozier (1/2 Akita-?)
REALITY for some people is poverty and crime and lack of education and lack of opportunity where for other's REALITY is a 6 foot fence around their estate and security cameras and a swim spa and a big indoor swimming pool for their kids and family and a housekeeper and concerns where to vacation and over how to pay less in taxes, where many don't even earn enough to owe any taxes and everything in between.
Our REALITY is what we make it though. It happens by default from not making a choice, or which fork in the road you choose to take.  IF IT'S TO BE, IT'S UP TO ME.
I had this idea that took more and more form over 25 years. 
I started on it in 2002 and then again 2009 and due to economics and feeling overwhelmed with what this could be and how I just one person could ever possibly push it forward into REALITY and not being able to make a push for donations.   I pushed it aside for later.
After all this time has flown by, I realize I don't have another 25 years to work on getting this started.  And I feel ashamed and heart sick at the time lost for the animals and our youth that are now adults, and what a difference this Unifying Organization could have already made…..All in God's Perfect Timing, right?
So, I'm putting out THE CALL TO ARMS, for help getting this OurCPR.org launched and functioning. 
A Unifying Organization we can all be proud to be a part of. Not just my legacy but everyone who joins it with their own efforts. An Entity unto itself held up by all it's participants.
DANNY (Arabian Stallion)
I'm not looking to ask for donations to help support my life style and animals I choose to rescue and bring home.  That is so short term, you have to ask and then you have to ask again and wait…..
It's hard and such a chore and many people just don't have the extra cash to give these days. Fund Raisers the same way, it's constant hard work each time.
Forever Products = Forever Money (Income) = Forever Homes
I am asking for participants who will buy things you already purchase from some other major company putting their products on the shelves….to buying them from a 29 yo GREEN 2.1 Billion Annually company with their own manufacturing facility in the US.  MADE IN AMERICA daily use products made by AMERICAN WORKERS.    Max and Teddy
Shop online or by customer service phone and they deliver them to your door saving you time and money and giving you rewards and income for your loyalty.
I know first you want to look and see what all those products are and how much they are. They are priced the same as what is in grocery stores, health food stores in your community. Think of it as Costco meets Amazon but better.
What they are guaranteeing you will be getting what is said to be in the package and it will be Toxin Free, Eco Friendly, Nutritionals backed by Science, So SAFE they don't need child proof caps, healthy.  Money Back Guaranteed. Made in America.
There is an Industry here in the US. that will pay us, any one average individual to use their products and share with others.  Revenue Sharing. All you have to do is open your own Member Ship Account and Shop Away and share that with other's concerned about saving money, buying healthy, safe, nutritious products they can afford and TRUST what's on the label is actually what's in it and safe for humans and animals.  
It's only $29 admin fee to open the Membership shopping account.  That's what we paid.
I have to start the process for you through my account and then the company will send you a private email to finish the process.
Princess
Email me your Name, Address, Phone #, and birthdate (they need to know you are at least 18).
Or call me: 866-673-8747 toll free. Leave me a message and best time's to call you back.
Click Here Now To Email Me For $1 Membership Before The March 31st!
Another great offer is they will give your $100 in Loyalty Dollars (free product of your choice) just for watching a few 3 to 5 minute videos.
And another one that I like is the 90 day Money Back Guarantee on the Peak Performance Health packs, if you don't feel better you can get your money back on the whole 90 days worth.
Just a hint- We felt some of the benefits on 7th morning taking them and we know benefits accumulate. I'll be happy to share those.
They have sales all the time, and Loyalty Dollars and Bogo offers….etc..  We are super happy with them from a customer stand point and product efficacy that we can feel.
Unified Participating, we can all make money for our respective rescue efforts and we can all be buying products that are safe and healthy for our family and pets and be supporting an American Business with American Made Products by the hands of American workers that we can trust.
This company has a MISSION to be GREEN and HEALTH PROMOTING for all. 
That means we can trust them.  They are NOT about "their profits" and sourcing foreign ingredients of questionable sources and foreign workers taking away American jobs.
On and on….                                                                                Missey         
Hear more here: Forever Products
And with the added revenue, I can pay the software programer and web host, and launch, so we can all be UNIFIED with OurCpr.org.
I have let 25 years get by me and not just me…
I have prayed for a lotto win, a big cash windfall from some Angel Donor…and 25 years have passed by. I have realized we are all God's Helping Hands so to speak.
It's time to ask for other's Participation doing things you already do, just switch brands and then volunteer in OurCpr.org Simple. UNIFY for all our benefit.
I know this industry works.  We have supported ourselves for 20 years working from and at home.
It really is all about Social Marketing. 
We can ALL Benefit and what we can do with the proceeds is expand our efforts, improve our lifestyles and therefore improve the lives of animals.
Ellie, Callie and Maiya
Some industries thrive when the economy is down where other's lose ground.  The companies that are in the essential supplies thrive, because unless you are homeless and camperless, you still need these products.
Will you look into this further now and join me, participate and help me do this now?  $1 Membership does expire March 18th Wednesday. I need your participation and energy to do this.  Alone isn't working. We can all leave the legacy of OurCpr.org to the next generations and incase you didn't know, your Forever Products businessis willable too.There's also many tax advantages available to people who have a home business that aren't available to other business types.Call me to talk 866-673-8747 or email me.
I have to start the process for you through my Membership Shopping Account and then the company will send you a private email to finish the process.
---
Email me your Name, Address, Phone #, and birthdate (they need to know you are at least 18).
Or call me: 866-673-8747 toll free. Leave me a message and best time's to call you back.
---
Click Now To Email Me For $1 Membership Details Before The March 31st!
It's a simple little thing of buying the things you buy now from yourself.
Why be fragmented out there trying to do your best for animals and spending your dollars on big companies that don't pay you anything back, when we could all be UNIFIED in our efforts and supporting each other in our one cause? Better lives for Animals and therefore Humans. 
I'm also looking for software programmers who can build the contact manager and web presence.
There are two things here that need to happen, one doesn't fly without the other one.
Baby
Maybe someday OurCpr.org can manufacture their own healthy food and supplements for animals, and other items to help fund it in an ongoing basis, but to begin with this 29 year old company is a 1.2 Billion per year manufacturing and distribution company and can handle/fulfill this kind of growth.
I know a wonderful Vet in NYC, that might help with our own OurCpr.org food and supps.  But this needs to be working and swinging.  He has been held up due to Manufacturing takes big bucks invested.
Just like your operations, mine require "income" to fund buying quality food, building shelters, providing care and maintenance, increasing facility would be awesome and hiring the right people to help, etc…
It hurts my heart beyond what words can express, to say "I don't have the extra money".  I am beyond sick of hearing myself have to say those words or think those thoughts and hear them in my head.  Because I'm stretched far as I can be, I pray I don't see any stranded or in need animal in my path.  I don't see that as a good thing.
In order to do better, on a grand scale which I know all of you believe is what really needs to BE, then we have to UNIFY.
Unified we are Exponentially more Effective and Strong and a much bigger VOICE and Helping Hand for Animals. 
And we can train the youth on a grand scale which will ultimately make our ARMY so much bigger and so much more effective.
Ellie (filly) and Callie (grandma)
Imagine how many Petition Signatures that any one organization could get for their cause because we are all linked.  Imagine the pressure we could exert in every community as well as on a national level to get something done.
PLUS of course at the touch of the CALL BUTTON on anyone's phone anywhere, Qualified HELP can be on it's way.  There's details to be worked out, and input needed, but those are all details that don't matter without the funds to get this done.
All we have to do is get started.
I'm asking you to Join me, let's use this 29 year old company to increase our "income" and as soon as I have the contact software available for use, I will launch OurCpr.org and put out the call for volunteers to be in the Contacts and then get a Toll Free Number and we can begin getting it out there for everyone to put in their cell phone contacts.
Imagine no more struggling for donations.
At the risk of being repeative….
It's a simple little thing of buying the things you buy now from yourself.
Who do you want to continue to "support" with your dollars? 
Where you spend your dollar (whose product you buy) is your VOTE as to who will continue providing products and research and development for your benefit.
MAX  (brother to Mickey)
A giant company that is solely interested in their own profits or a smaller company, a Made in American with American employees company, that's been  GREEN for the last 29 years doing 1.2 Billion Annually.
And in order to be in business this company pays it's customers for their Loyalty with products, as well as income (revenue sharing), for being the "advertiser".
From Manufacturer to Customer direct, leaving out all the many middle-men, distribution companies and warehouses, including not paying for TV time or radio time or advertising firms.
Is this making sense to you too?  
Use your dollars to support a company you can trust to deliver the ingredients and quality you expect for the health of your family.
Toxin free, Eco Friendly, backed by science, health promoting.
Cimmarron (Quarab)
Now, I'm getting a little nervous throwing this out there again.
I have gone to bed tired and insecure, I have slept on it for 2 nights and gotten up each morning, feeling strong again and knowing I need to get this out there.
I alone have gotten nowhere alone.
Simple thing…where we can Band together to increase our incomes, to  better provide for our animals and do better for animals as a whole.
Whatever you decide is fine, this is all Voluntary.   Please Be Kind.
The only thing stopping and inhibiting us, is each of us going it alone.
                                      COLEY
Best Regards, Vickie
Click Here Now To Email Me For $1 Membership Before The March 31st!
It's ok if you miss the $1 deadline. It's only $29 admin fee to open your Memership shopping account, which is what we paid.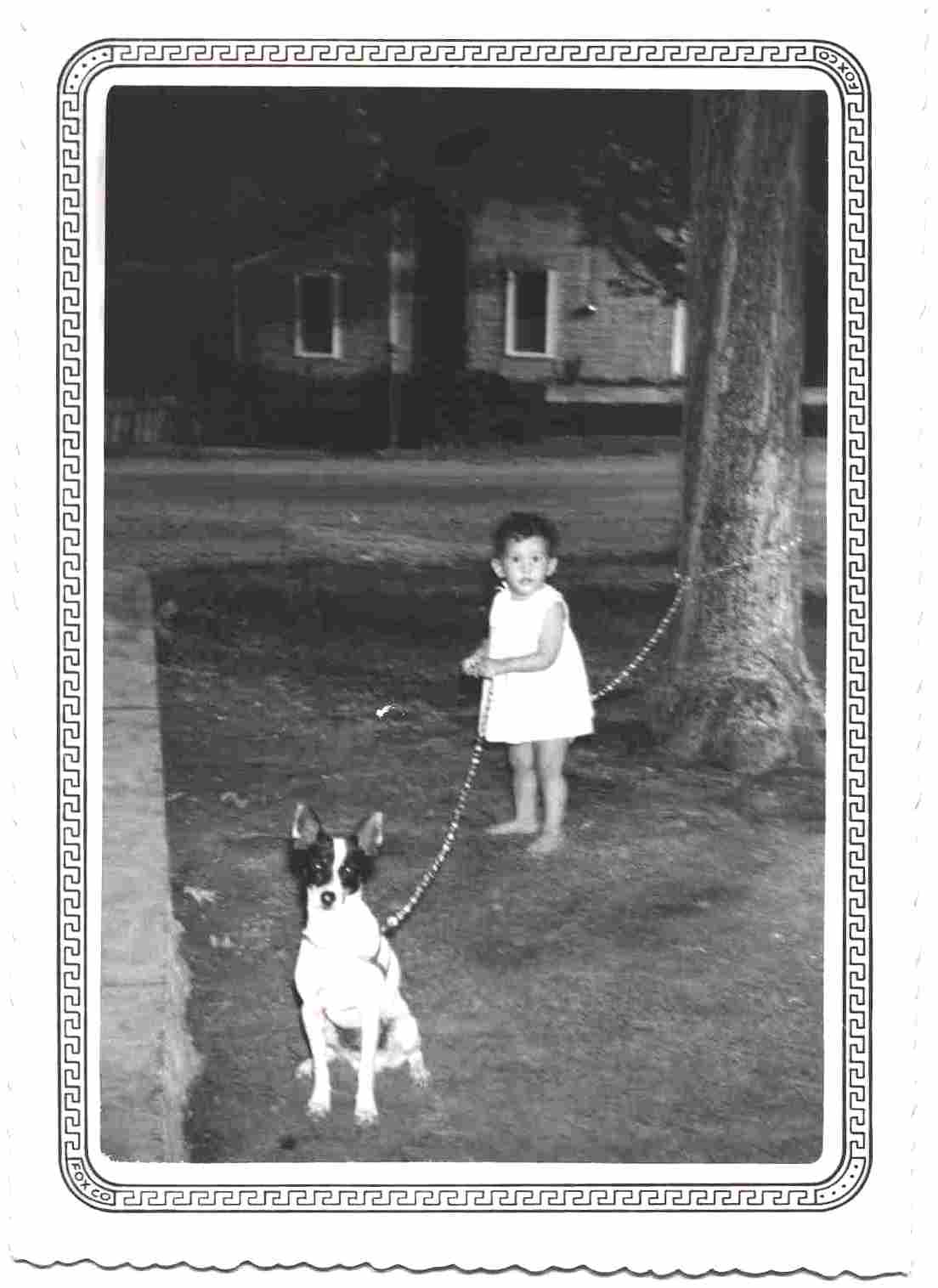 He gave his life for mine – 1958.  Saving me as a 3 yr old toddler from a rattle snake.  He has been my emotional inspiration all along. I have always remembered asking my Mom where is REX? I remember finally giving up asking. She wouldn't answer me.  My Dad when I was 45 is the one who told me.  I knew then, why I do what I do.
They get something they want, and you get the cash flow you want for your rescue efforts.
Build yourself a customer base and earn the income from the product provider company.
It's that simple!
———————————————————————————-
PM or call me. .  866-673-8747
The only way you get FOREVER MONEY is to provide FOREVER PRODUCTS! Products that people don't stop using, no matter what,  Some products are just staples in people's lives.
You can haul in the money providing products that people want.  They get what they want plus they know they are helping you the RESCUE, and you get what you want!
WIN WIN for ALL.